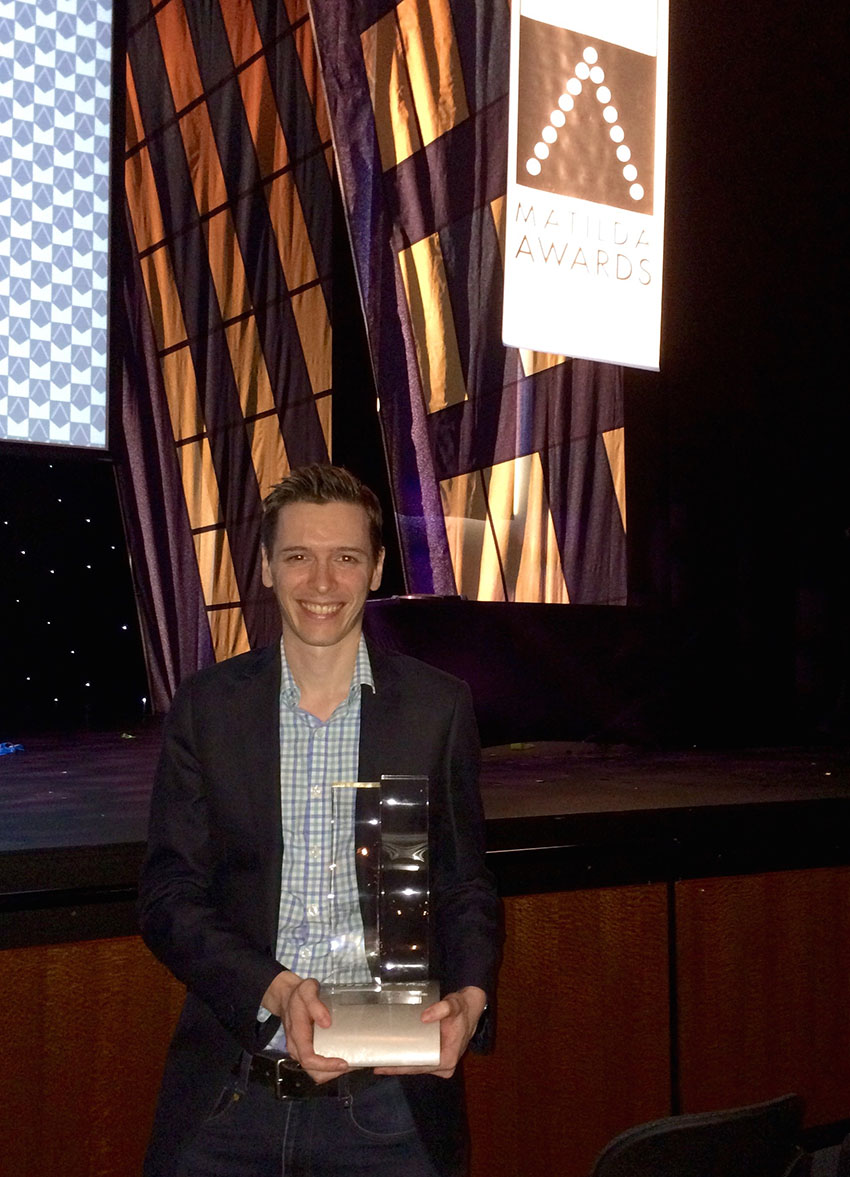 Students from the UQ Drama program continue to win awards.
Post-graduate student Richard Jordan's play Machina won the prestigious Lord Mayor's Award for Best New Australian Work. Kathryn Marquet was nominated in the same category for her play Pale Blue Dot. This follows the success of recent graduate Katherine Lyall-Watson in winning Best Independent Production in 2014 for her play Motherland. 
Described as having "…his finger on the pulse of his generation", Jordan's play Machina taps into current anxieties about social media and questions what would happen if somebody uploaded their consciousness into a social networking site.
Reviewers described the La Boite Indie production as "chilling, hilarious, and downright unnerving", "the most thought-provoking play of the year", and "a work of creative genius which encompasses the entire audience."
Jordan's previous play 25 Down won the 2008-09 Queensland Premiers Drama Award, and was produced by Queensland Theatre Company in 2009. 
Drama Lecturer Dr Bernadette Cochrane said these achievements showed not only the wealth of individual talent in the School of Communication and Arts, but also the strength of the Creative Writing Program, which nurtures and refines these talents, ably supported by their in-house supervisors and dramaturgs from the Drama program. 
Dr Stephen Carleton, himself an award winning playwright, said  that the award is an excellent sign of a vibrant playwriting culture in south-east Queensland where plays by local – as against interstate writers are winning the Best New Play category. "UQ Drama's New Writing Laboratory and the Creative Writing program are playing such a central role in the development of award-winning new stage writing," he said.