Introducing Dina Ibrahim
Dina Ibrahim graduated from UQ's Art History (Honours) program in 2010 and now works as an exhibitions manager at the Victoria and Albert Museum in London.  Her passion and tenacity to have a career in art has led her on a fascinating professional journey.
Dina's role isn't your average 9-5 grind. As an art exhibitions manager, she has installed slides down buildings, encountered Pink Floyd, slept in a prototype robotic bed, and has even made pigs fly!
Discover Dina's journey in the art world below.
---
Following a passion for art
In high school I had a keen interest in art. However, I was encouraged to study a Bachelor of Science when I reached university. After graduating and working as a software engineer for 3 years, I realised I wasn't happy and decided to follow my heart and study art. At the time, I had no idea what programs were out there or where it all might lead. I didn't have a clear path at all!
Serendipitously, I met a curator and learned more about what they do and decided, yes, this is what I want to pursue! This decision led me to UQ's Art History program, where I had the opportunity to intern at the Guggenheim in New York and this experience led to my first job as an assistant curator. This morphed into my current role as exhibitions manager for the Victoria and Albert Museum in London.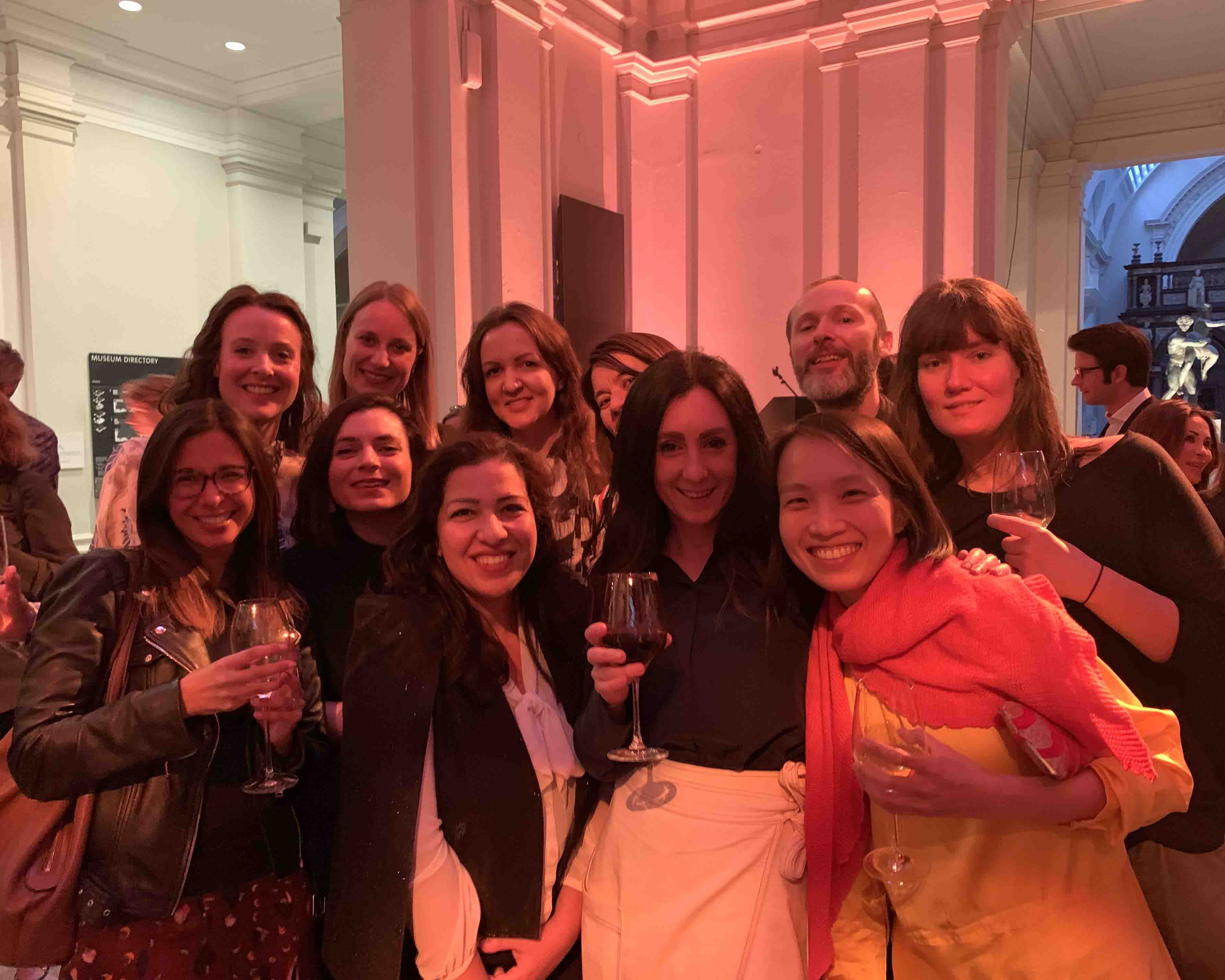 The role of an exhibitions manager
The role of an exhibitions manager typically exists in large cultural institutions and encapsulates project management, and registrar duties. It also requires an in-depth knowledge of museum processes. I am responsible for the delivery of an exhibition from the start of its inception life cycle to its completion.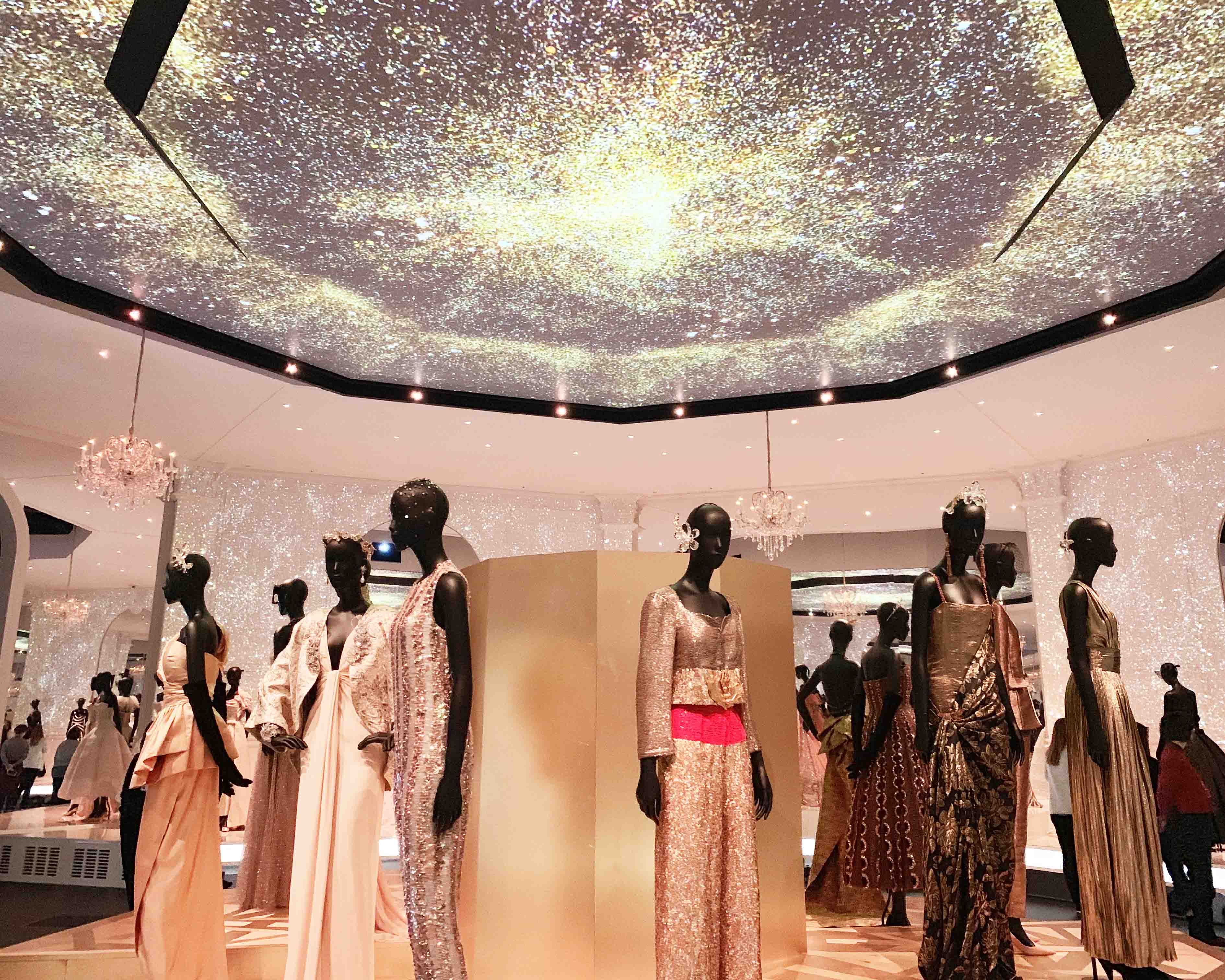 Exhibitions are usually planned 2–3 years in advance. I work with the curators, interpretors, conservation and technical services on the conception of the narrative and preparing the object list. I then negotiate loans, and prepare and oversee loan agreements. I will then work with a shipping agent to ensure all loans are transported to the museum in time for the installation. In some cases, I also interview and appoint external exhibition designers and contractors and work with them on realising the curatorial vision.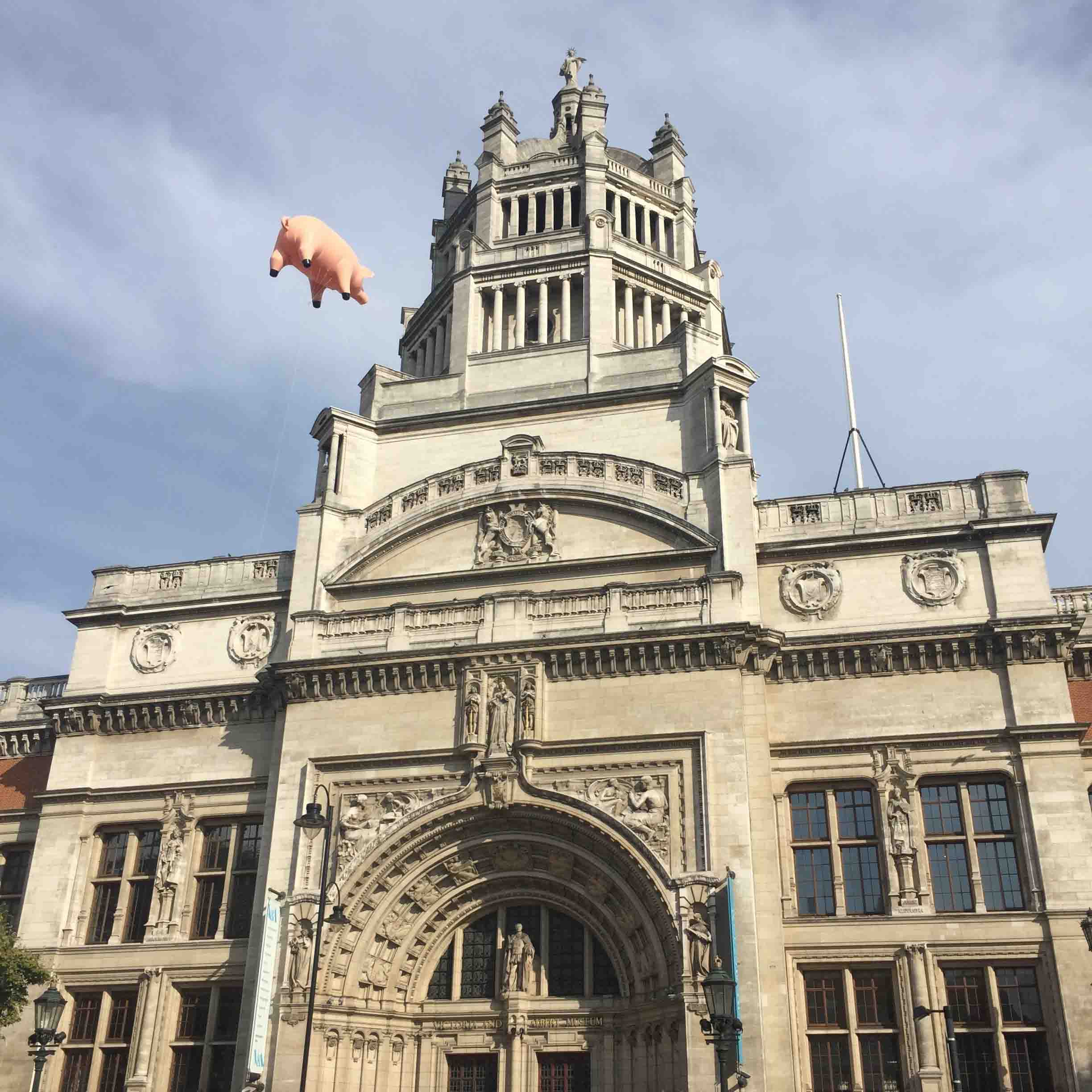 In short, my role is to be the central point of communication between all teams, pushing the project forward, constantly risk assessing, managing stakeholders, budgets and deliverables – according to the project schedule. It's fast paced, complex, and very process driven, all which play to my strengths, so I enjoy it.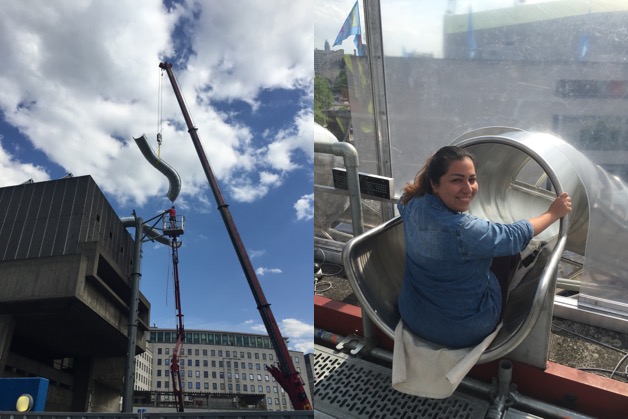 Career highlights
A career highlight would certainly be managing the Pink Floyd exhibition at the Victoria and Albert Museum and then walking into our first meeting only to discover the band members sitting at the table. Not in a million years would I have thought that I'd be in the same room as Pink Floyd!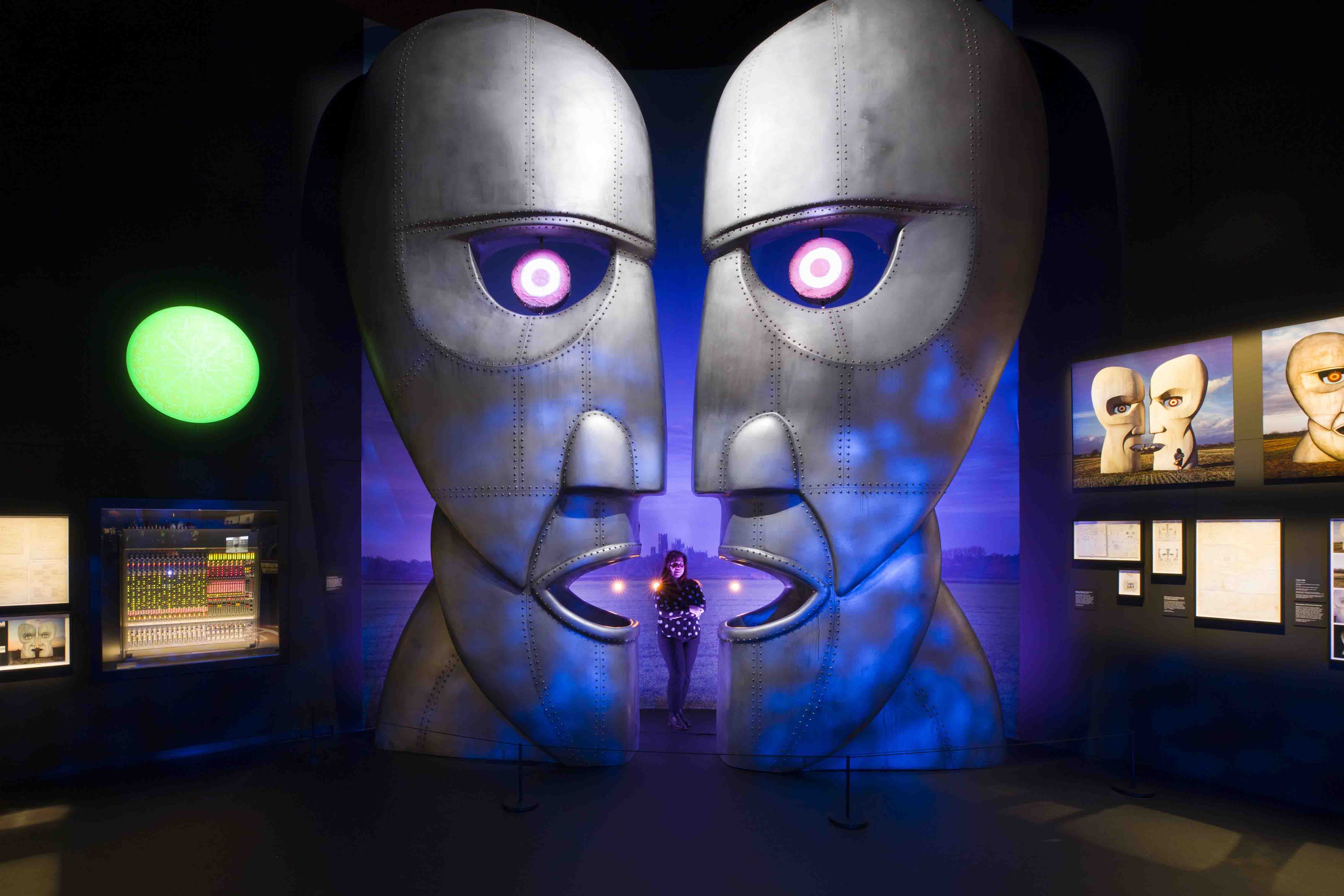 There are articles and books and hundreds of texts detailing the importance of museums as social spaces, as catalysts for change, as educational institutions, and as recreational grounds. For me, it's ALWAYS walking to work and witnessing a group of young school children see a masterpiece for the first time. This might be something that they've only seen in books before. It's a privilege, that not all children get to have, and it should be protected and cherished. It's why I choose to bring exhibitions to life for a living. 
The Impact of COVID-19
Like many industries, we're currently facing huge challenges. The museum reopened in August and is currently under very strict government guidelines that provide a safe environment for everyone. This has meant reducing the capacity of the museum significantly, which in turn has resulted in a lower footfall, lower ticket sales, and lower budgets. Paired with government budget cuts, the museum is doing the best it can to sustain revenue and remain open to the general public.
In addition to this, travel restrictions have meant that many touring shows are now on hold. In some cases, years of programming have come to a standing halt overnight. The gears are now slowly starting to turn, but I believe everyone is preparing for a new way of working, which is being determined as we go along. 
Favourite pieces of art 
At the Victoria and Albert Museum, I personally find the Raphael cartoons breathtaking, plus I have a soft spot for renaissance art. They have their own gallery in the museum and to be in their grand presence is awe inspiring. 
I would say out of the exhibitions I've managed, my favourite would be Carsten Höller: Decision because it was such an ambitious project to work on and deliver. For example, there were Isometric slides from the roof of the Hayward gallery, there were flying machines, there were pitch dark corridors, and robotic beds developed specifically for the exhibition. These beds even allowed you to stay overnight in the gallery. I was the first to experience this and it was certainly one of the eeriest experiences of my career.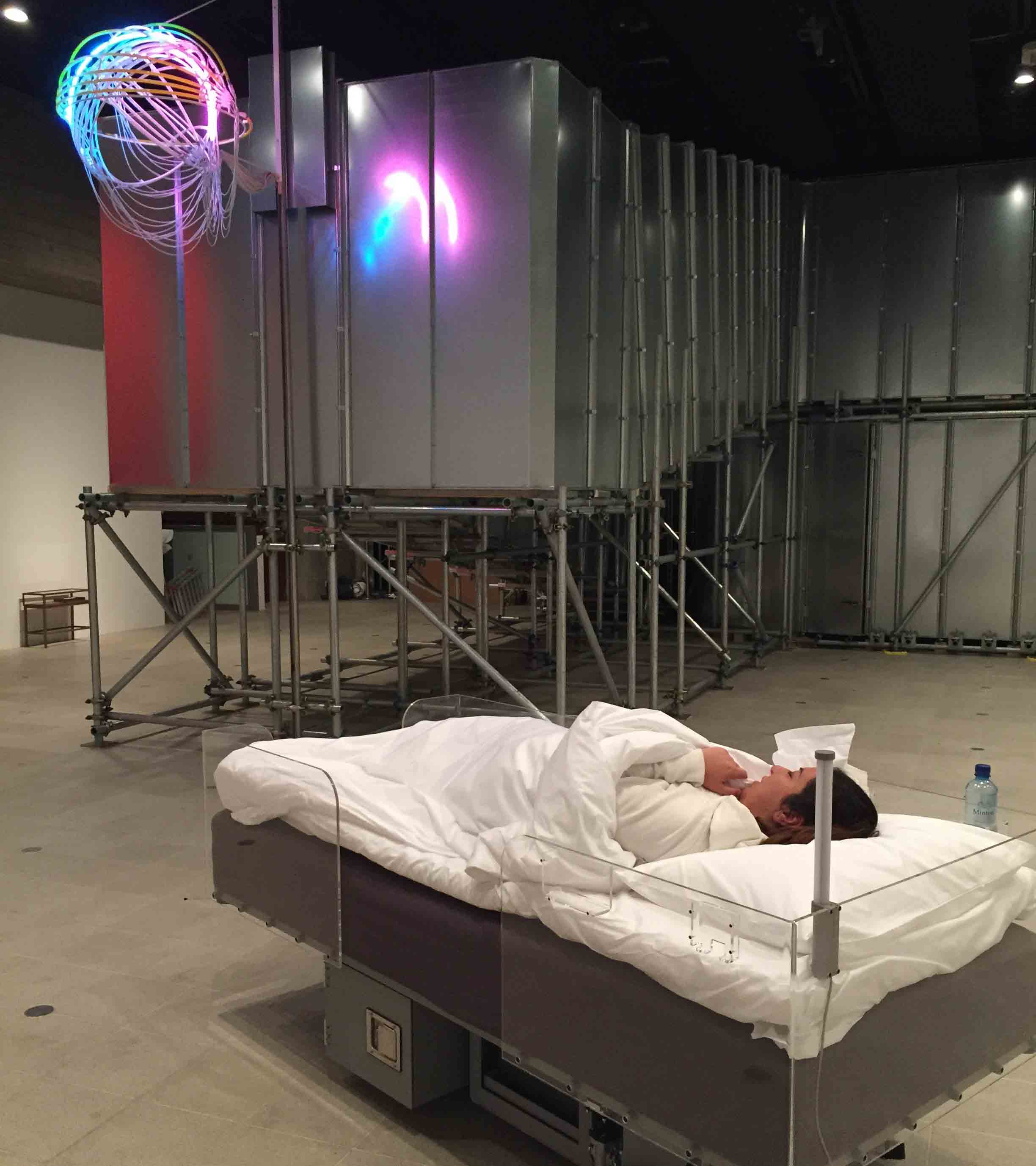 Studying Art History at UQ
It all really started for me in Associate Professor Sally Butler's Looking at Art class. It was a turning point for me and led to a life long career. An Art History degree at UQ helped me in two ways. Firstly, I was learning about the history of art, which I found immensely enjoyable. Secondly, and perhaps more importantly for me, there was practical advice on what to do with this knowledge, how to navigate the art world and what job opportunities are out there. 
My teacher Dr Andrea Bubenik was the one who encouraged me to apply for the internship at the Guggenheim in New York, which opened a lot of doors. Without her support, and many others in the UQ Art History department, I don't believe I would have gone as far, both literally and metaphorically!
The Guggenheim internship and getting involved with the UQ Art Museum really familiarised me with the internal operations of a museum.  It's such an added bonus for UQ Art History students, to have such a great space right on campus, offering fantastic exhibitions. It really added to the educational experience!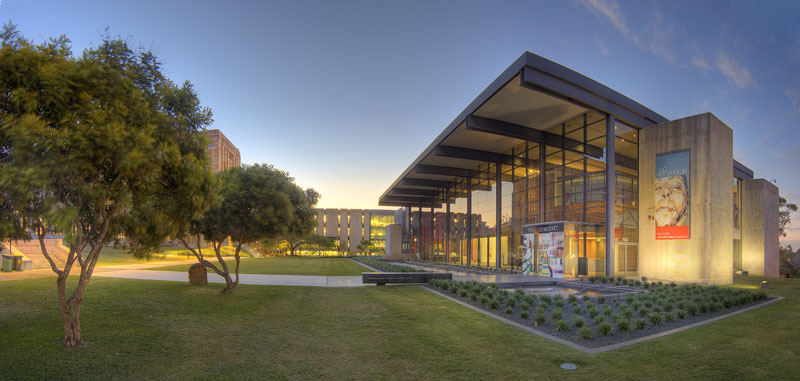 Advice for current students
I would say it's absolutely fine if you're an art history student who still doesn't know what the future holds beyond graduation. The art world – is rather a big world, and there ARE careers and opportunities out there.
Be flexible and get involved in a number of positions, find out what you like and then hone in. Talk to Professors, talk to Alumni, use the resources and follow your interests.
Work experience in the museum world is very valuable, so keep your work experience relevant and avoid foot in the door type positions. I would also say that the best way to prepare for an interview, is to keep going. I went for my current role three times before I got it, so don't give up and be tenacious!
The School wishes Dina all the best in her future endeavours and looks forward to seeing her continue to create change in the world of art.
---
Interested in pursuing an Art History degree at UQ, or a career in the arts?