Young people and alcohol: culture, communication landscape and slow dialogue
27 October 2016 3:00pm
–
28 October 2016 4:00pm
This paper reflects on the three-year funded project conducted in 6 secondary schools in Edinburgh. The project used dialogue as an approach in a peer education intervention, reaching over 2000 pupils, that aimed to change the way in which young people navigate their way through the challenge of alcohol. The paper will discuss the structure, methods, and outcomes of this intervention but  will focus in particular on two aspects: firstly, reflection on the role of "communication landscape" for public health interventions and secondly, on pragmatics of dialogue, confronting some problematic  aspects of the practice of dialogue, such as to role of routine, juxtaposition of routine practice vs peak experiences in dialogue; the role of repeated dialogic engagements in building commitment to reflection and change, and the question about the need for direction in dialogic learning and reflection vs dialogic creativity.  The idea of slow dialogue is thus offered as a way of pointing to the role for the combination creative repetition and routine in fostering transformation, one of the defining feature of dialogue.
*****
Join us for a drink, after the seminar, at St Lucy's

Bio: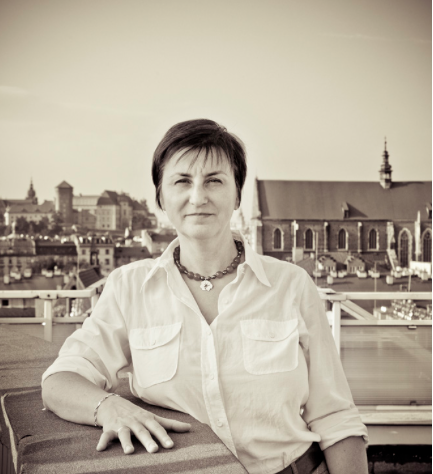 Magda Pieczka is Reader in Public Relations at Queen Margaret University, Edinburgh, where she currently leads the Centre Public Engagement and Dialogue and is a key member of Communication, Culture and Media Studies research centre.
She is an Editor of Public Relations Inquiry, past co-editor of the Journal of Communication Management, and has served on the editorial boards of Journal of Public Relations Research and Prism, an international online journal. She has written about public relations profession and professionals, professional knowledge and competencies, about dialogue in science policy and health interventions, and public engagement.
She is a frequent contributor to international conferences in the field.
About Research Seminar and Workshop Series
---
School of Communication and Arts Research Seminar Series
The research seminar and workshop series occur each semester, each with a different topic and guest speaker from UQ or otherwise.
Friday, 4 August
12-1pm

Hybrid: Online via Zoom and in person at the
SCA Writer's Studio
(Level 6, Michie)

After the Future: Heat, Collapse, and Exhausting the "Future of Work"

Dr Luke Munn

Friday, 25 August
12-1pm

Hybrid: Online via Zoom and in person at the
SCA Writer's Studio
(Level 6, Michie)

Promoting children's environmental responsibility in the EFL classroom
Dr Valentina Adami

Friday, 1 September
12-1pm

Hybrid: Online via Zoom and in person at the
SCA Writer's Studio
(Level 6, Michie)

Write FOR your reader vs. writing WITH your reader: human-centred design in professional communication

Portraying Asian-diasporic identity beyond the limits of the literary label Asian-Australian

Catriona Arthy

and

Olivia De Zilva

Friday, 8 September
12-1pm

Hybrid: Online via Zoom and in person at the
SCA Writer's Studio
(Level 6, Michie)

Exploring Digital Humanities through the Lens of Journalism: A Case Study of Reader Comment Analysis

Dr Lujain Shafeeq

Friday, 15 September
12-1pm

Hybrid: Online via Zoom and in person at the
SCA Writer's Studio
(Level 6, Michie)

The Medicalised Body - On Illness, Humour, and Sexuality

Talkin' about the thing that stops me writing about the thing I'm talkin' about: Hacking and Hofstadter on the looping effect of diagnostic labels and writing the strange double

Carly-Jay Metcalfe and Bianca Millroy

Friday, 22 September
12-1pm

Hybrid: Online via Zoom and in person at the
SCA Writer's Studio
(Level 6, Michie)

Coping with eco-anxiety: A guided journal trial

Dr Ans Vercammen and Dr Skye Doherty
Venue
Forgan Smith Building (#1)