Research Seminar - The disruptions of gold: some archaeology of the literary cultures of the global south
29 March 2017

1:00pm

–

2:00pm
Date: Wednesday, 29 March
Time: 1pm-2pm
Location: IASH Seminar Room, Level 4, Forgan Smith Tower (Bldg #1)
Abstract:
This paper offers some preliminary archaeology, focused on English novels of the second half of the 19th century, about the literature of mining in Australia, in relation to a global and cultural dichotomy about the history and representation of the extractive industries and the environment. Late Victorian realist fiction addresses the social disruption caused by the raw reality of the sources of wealth – precious metals and their extraction – in different and complex ways, according to their antipodal orientation. 
Presenter Bio:
Philip Mead is inaugural Chair of Australian Literature and Director of the Westerly Centre at the University of Western Australia. Philip teaches units in Australian Literary Studies, at Honours level, and the English units in the Master of Curriculum Studies (English) course, a collaborative course between the Faculty of Arts and the Faculty of Education.
Philip's research is at the intersections of national and transnational literary studies, cultural history and theory, poetics, literary education, and digital humanities. He has led nationally competitive research and teaching grants, most recently the ALTC funded project, 'Australian Literature Teaching Survey' (2009), the ARC Discovery Project grant for 2010-2012, 'Monumental Shakespeares: an investigation of transcultural commemoration in 20th-century Australia and England' (with Gordon McMullan, King's College London), and the OLT funded Extension project 'Update and Expansion of the AustLit Resource Teaching with AustLit site' (2013-2014). He is also CI on the ARC Discovery Project grant for 2016-19, 'Investigating literary knowledge in the education of English teachers' (with Larissa McLean Davies and Lyn Yates, University of Melbourne, Brenton Doecke, Deakin University, and Wayne Sawyer, Western Sydney University). He is on the board of management of the ARC LIEF funded AustLIt consortium.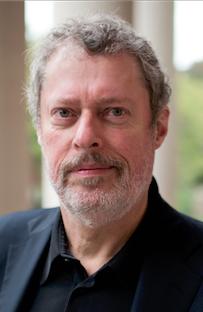 http://www.web.uwa.edu.au/people/philip.mead
---
About Research Seminar and Workshop Series
---
School of Communication and Arts Research Seminar Series
The research seminar and workshop series occur each semester, each with a different topic and guest speaker from UQ or otherwise.
Friday, 4 August
12-1pm

Hybrid: Online via Zoom and in person at the
SCA Writer's Studio
(Level 6, Michie)

After the Future: Heat, Collapse, and Exhausting the "Future of Work"

Dr Luke Munn

Friday, 25 August
12-1pm

Hybrid: Online via Zoom and in person at the
SCA Writer's Studio
(Level 6, Michie)

Promoting children's environmental responsibility in the EFL classroom
Dr Valentina Adami

Friday, 1 September
12-1pm

Hybrid: Online via Zoom and in person at the
SCA Writer's Studio
(Level 6, Michie)

Write FOR your reader vs. writing WITH your reader: human-centred design in professional communication

Portraying Asian-diasporic identity beyond the limits of the literary label Asian-Australian

Catriona Arthy

and

Olivia De Zilva

Friday, 8 September
12-1pm

Hybrid: Online via Zoom and in person at the
SCA Writer's Studio
(Level 6, Michie)

Exploring Digital Humanities through the Lens of Journalism: A Case Study of Reader Comment Analysis

Dr Lujain Shafeeq

Friday, 15 September
12-1pm

Hybrid: Online via Zoom and in person at the
SCA Writer's Studio
(Level 6, Michie)

The Medicalised Body - On Illness, Humour, and Sexuality

Talkin' about the thing that stops me writing about the thing I'm talkin' about: Hacking and Hofstadter on the looping effect of diagnostic labels and writing the strange double

Carly-Jay Metcalfe and Bianca Millroy

Friday, 22 September
12-1pm

Hybrid: Online via Zoom and in person at the
SCA Writer's Studio
(Level 6, Michie)

Coping with eco-anxiety: A guided journal trial

Dr Ans Vercammen and Dr Skye Doherty
Venue
Level 4 Seminar Room, Forgan Smith Tower (#Bld 1)