Research Seminar - Ageing Well in a Foreign Land: Identity, Social Connectedness and Well-being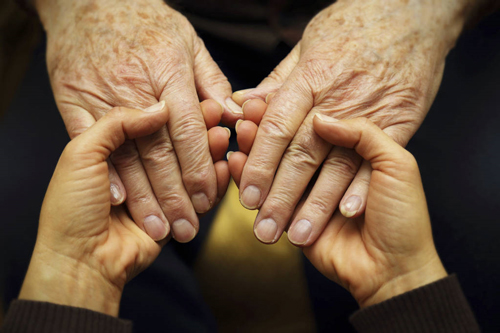 Date: 28 April, 2017
Time: 3pm-4pm
Location: Room 601, Michie Building (#9)
Abstract
Provision of care for older people from culturally and linguistically diverse backgrounds is increasing as a sizable population worldwide is, and will be, ageing outside their heritage culture. Research shows that older people ageing in a foreign land experience a greater level of social isolation due to the dual challenge of dealing with loss of cultural connectedness over and above ageing. Yet, how best to turn social isolation into social connectedness is far from clear. This presentation is based on the preliminary findings from an ARC Linkage project (2016-2019; Partner Organisation: Diversicare/ECCQ), which aims to understand how older people from diverse backgrounds adjust socially and culturally to living in Australia and answer some key questions about the factors that contribute to a sense of social isolation and low psychological well-being.
Acknowledgment: This project is supported by the Australian Research Council (LP160100374). We also acknowledge the support of the partner organisation, Diversicare.
Presenter's Bio
Shuang Liu is an Associate Professor at the School of Communication and Arts. She researches and publishes in the areas of immigration, multiculturalism, acculturation, intercultural conflicts, ageing migrants, and intergroup relations. She also researches the media effect on how people perceive themselves, how they think they are perceived by others, and how self- and other perceptions interact with each other to influence attitudes, behaviours, and intergroup relations.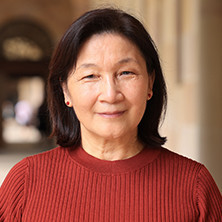 ---
About Research Seminar and Workshop Series
---
School of Communication and Arts Research Seminar Series
The research seminar and workshop series occur each semester, each with a different topic and guest speaker from UQ or otherwise.
Friday, 4 August
12-1pm

Hybrid: Online via Zoom and in person at the
SCA Writer's Studio
(Level 6, Michie)

After the Future: Heat, Collapse, and Exhausting the "Future of Work"

Dr Luke Munn

Friday, 25 August
12-1pm

Hybrid: Online via Zoom and in person at the
SCA Writer's Studio
(Level 6, Michie)

Promoting children's environmental responsibility in the EFL classroom
Dr Valentina Adami

Friday, 1 September
12-1pm

Hybrid: Online via Zoom and in person at the
SCA Writer's Studio
(Level 6, Michie)

Write FOR your reader vs. writing WITH your reader: human-centred design in professional communication

Portraying Asian-diasporic identity beyond the limits of the literary label Asian-Australian

Catriona Arthy

and

Olivia De Zilva

Friday, 8 September
12-1pm

Hybrid: Online via Zoom and in person at the
SCA Writer's Studio
(Level 6, Michie)

Exploring Digital Humanities through the Lens of Journalism: A Case Study of Reader Comment Analysis

Dr Lujain Shafeeq

Friday, 15 September
12-1pm

Hybrid: Online via Zoom and in person at the
SCA Writer's Studio
(Level 6, Michie)

The Medicalised Body - On Illness, Humour, and Sexuality

Talkin' about the thing that stops me writing about the thing I'm talkin' about: Hacking and Hofstadter on the looping effect of diagnostic labels and writing the strange double

Carly-Jay Metcalfe and Bianca Millroy

Friday, 22 September
12-1pm

Hybrid: Online via Zoom and in person at the
SCA Writer's Studio
(Level 6, Michie)

Coping with eco-anxiety: A guided journal trial

Dr Ans Vercammen and Dr Skye Doherty
Venue
Level 6, Michie Building (#9)