Research Seminar - Hotel October: The Deaths and Dates of Jacques Derrida and Walter Benjamin
18 August 2017

3:00pm

–

4:00pm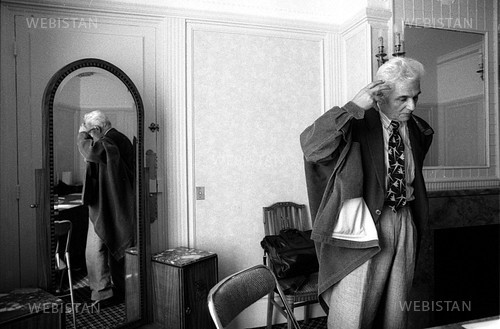 Hotel October: The Deaths and Dates of Jacques Derrida and Walter Benjamin
Presented by Professor John Schad (Department of English Literature and Creative Writing, Lancaster University)
Date: 18 August, 2017
Time: 3pm-4pm
Location: Room 601, Michie Building (#9)
Abstract:
'Hotel October' explores Jacques Derrida's fascination with dates and how that fascination reveals a secret correspondence, in every sense of the word, with Walter Benjamin – a man who has the same birth-day as Derrida.  It is, though, the date of Benjamin's death and its infamous mise-en-scène, the cheap hotel on the Franco-Spanish border, that dominate 'Hotel October,' a text which takes the form of a dramatic monologue delivered by the proprietor, Juan Suñer - a man known to be both a manipulator of dates and, indeed, close to the Gestapo.  As the monologue unfolds, Suñer advances an elaborate calendrical re-reading of a host of Derrida texts which probes at the mystery not only of Benjamin's last night but also of living with both Jewish and Christian calendars.  Finally, we see how this last of nights puts under unbearable pressure the infinite promise of both the Jewish Sabbath and the Christian Sunday.
Presenter:
Professor John Schad (Department of English Literature and Creative Writing, Lancaster University) has a research focus in: critical-creative writing; modernism; Victorian writing; literary theory; and the relationship between religion and literature. These interests are reflected in his major publications - seven authored books: namely, Hostage of the Word: Readings into Writings 1993-2013 (Sussex), The Late Walter Benjamin (Bloomsbury), Someone Called Derrida: An Oxford Mystery (Sussex), Arthur Hugh Clough (Northcote House), Queer Fish: Christian Unreason from Darwin to Joyce (Sussex), Victorians in Theory (Manchester UP), and The Reader in the Dickensian Mirrors (Macmillan); and my five edited books: namely, Dickens Refigured (Manchester UP); Thomas Hardy, A Laodicean (Penguin); Writing the Bodies of Christ (Ashgate); Crrritic!(Sussex); and life.after.theory (Continuum). The last book included new interviews with Jacques Derrida, Frank Kermode, Toril Moi, and Christopher Norris. Prof Schad has also been General Editor for a series of experimental monographs called critical inventions. The series includes titles by Thomas Docherty, Roger Ebbatson, J.Hillis Miller, Kevin Mills, David Punter, Michael Wood and Jean-Michel Rabaté.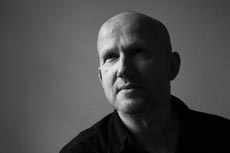 ---
About Research Seminar and Workshop Series
---
School of Communication and Arts Research Seminar Series
The research seminar and workshop series occur each semester, each with a different topic and guest speaker from UQ or otherwise.
Friday, 4 August
12-1pm

Hybrid: Online via Zoom and in person at the
SCA Writer's Studio
(Level 6, Michie)

After the Future: Heat, Collapse, and Exhausting the "Future of Work"

Dr Luke Munn

Friday, 25 August
12-1pm

Hybrid: Online via Zoom and in person at the
SCA Writer's Studio
(Level 6, Michie)

Promoting children's environmental responsibility in the EFL classroom
Dr Valentina Adami

Friday, 1 September
12-1pm

Hybrid: Online via Zoom and in person at the
SCA Writer's Studio
(Level 6, Michie)

Write FOR your reader vs. writing WITH your reader: human-centred design in professional communication

Portraying Asian-diasporic identity beyond the limits of the literary label Asian-Australian

Catriona Arthy

and

Olivia De Zilva

Friday, 8 September
12-1pm

Hybrid: Online via Zoom and in person at the
SCA Writer's Studio
(Level 6, Michie)

Exploring Digital Humanities through the Lens of Journalism: A Case Study of Reader Comment Analysis

Dr Lujain Shafeeq

Friday, 15 September
12-1pm

Hybrid: Online via Zoom and in person at the
SCA Writer's Studio
(Level 6, Michie)

The Medicalised Body - On Illness, Humour, and Sexuality

Talkin' about the thing that stops me writing about the thing I'm talkin' about: Hacking and Hofstadter on the looping effect of diagnostic labels and writing the strange double

Carly-Jay Metcalfe and Bianca Millroy

Friday, 22 September
12-1pm

Hybrid: Online via Zoom and in person at the
SCA Writer's Studio
(Level 6, Michie)

Coping with eco-anxiety: A guided journal trial

Dr Ans Vercammen and Dr Skye Doherty
Venue
Level 6, Michie Building (#9)