Research Seminar - The Datafication of Religious Media: Pulpit Plagiarism and the Spiritual Commons in American Sermons
13 October 2017

3:00pm

–

4:00pm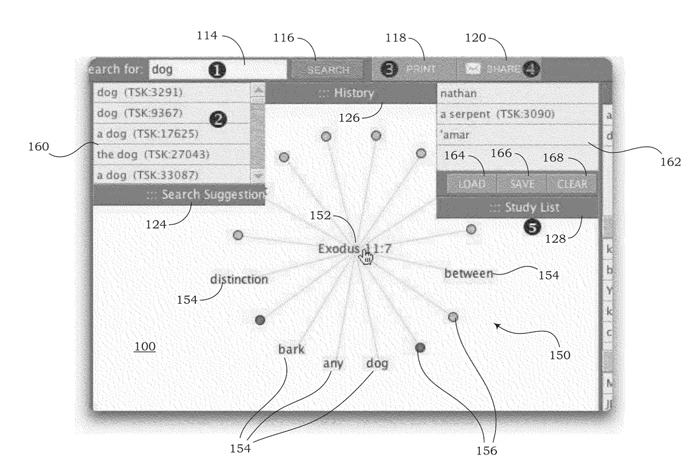 The Datafication of Religious Media: Pulpit Plagiarism and the Spiritual Commons in American Sermons
Presented by Dr Andrew Ventimiglia (TC Beirne School of Law, UQ)
Date: 13 October, 2017
Time: 3pm-4pm
Location: Room 601, Michie Building (#9)
Abstract:
Sermon-stealing, involving pastors who copy and recite another author's sermons as their own, is a sign and symptom of the changing economy of sermon production in the digital era. The growth of online sermon databases and proprietary Bible software, which facilitates the widespread exchange of sermons, has created a wealth of resources for pastors to use when producing their own texts but has also increased concerns about plagiarism. This presentation explores the ethical debates surrounding sermon-stealing in the American evangelical homiletics community to demonstrate how pastors conceptualize the nature of ownership of the sermon in an era that, through trademarked church names, licensed worship music and live streaming services, has witnessed the increasing datafication, commodification, and propertisation of religious media. In doing so, it posits that the sermon is not produced by the same economic rationales that shape intellectual property law and is thus more amenable to new forms of collaboration, distributed authorship, and sharing online. 
Presenter:
Dr Andrew Ventimiglia works in the field of legal history, religious studies, and media studies, with a research focus on the history and cultural effects of intellectual property law. He is currently a Postdoctoral Research Fellow in the TC Beirne School of Law attached to the ARC Laureate project 'Harnessing Intellectual Property to Build Food Security'. He was awarded his PhD in Cultural Studies from University of California – Davis in 2015, during which he conducted research into the intersection of religion and intellectual property law in the American spiritual marketplace. While at UC Davis, Dr. Ventimiglia also worked at the Center for Science and Innovation Studies and the Science and Technology Studies program. Dr. Ventimiglia additionally holds a Master of Arts in Cinema Studies and a Certificate from the Culture and Media Program from New York University.
Dr. Ventimiglia's work has appeared or is forthcoming in the journals Cultural Critique and the Journal of the American Academy of Religion, and his book Copyrighting God: The Mediation of the Sacred in Religion and Law is under contract with Cambridge University Press. His current research focuses on two interrelated subjects: 1) the growth of proprietary data infrastructures and technological innovations that structure the emerging field of precision agriculture; and, 2) the interplay between science, culture, and legal regulatory regimes like trademark and food safety law that collectively determine and define the 'nature' of food.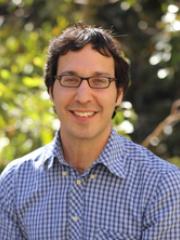 ---
About Research Seminar and Workshop Series
---
School of Communication and Arts Research Seminar Series
The research seminar and workshop series occur each semester, each with a different topic and guest speaker from UQ or otherwise.
Friday, 4 August
12-1pm

Hybrid: Online via Zoom and in person at the
SCA Writer's Studio
(Level 6, Michie)

After the Future: Heat, Collapse, and Exhausting the "Future of Work"

Dr Luke Munn

Friday, 25 August
12-1pm

Hybrid: Online via Zoom and in person at the
SCA Writer's Studio
(Level 6, Michie)

Promoting children's environmental responsibility in the EFL classroom
Dr Valentina Adami

Friday, 1 September
12-1pm

Hybrid: Online via Zoom and in person at the
SCA Writer's Studio
(Level 6, Michie)

Write FOR your reader vs. writing WITH your reader: human-centred design in professional communication

Portraying Asian-diasporic identity beyond the limits of the literary label Asian-Australian

Catriona Arthy

and

Olivia De Zilva

Friday, 8 September
12-1pm

Hybrid: Online via Zoom and in person at the
SCA Writer's Studio
(Level 6, Michie)

Exploring Digital Humanities through the Lens of Journalism: A Case Study of Reader Comment Analysis

Dr Lujain Shafeeq

Friday, 15 September
12-1pm

Hybrid: Online via Zoom and in person at the
SCA Writer's Studio
(Level 6, Michie)

The Medicalised Body - On Illness, Humour, and Sexuality

Talkin' about the thing that stops me writing about the thing I'm talkin' about: Hacking and Hofstadter on the looping effect of diagnostic labels and writing the strange double

Carly-Jay Metcalfe and Bianca Millroy

Friday, 22 September
12-1pm

Hybrid: Online via Zoom and in person at the
SCA Writer's Studio
(Level 6, Michie)

Coping with eco-anxiety: A guided journal trial

Dr Ans Vercammen and Dr Skye Doherty
Venue
Level 6, Michie Building (#9)