Research Seminar - On Materiality and Meaning
16 March 2018

3:00pm

–

4:00pm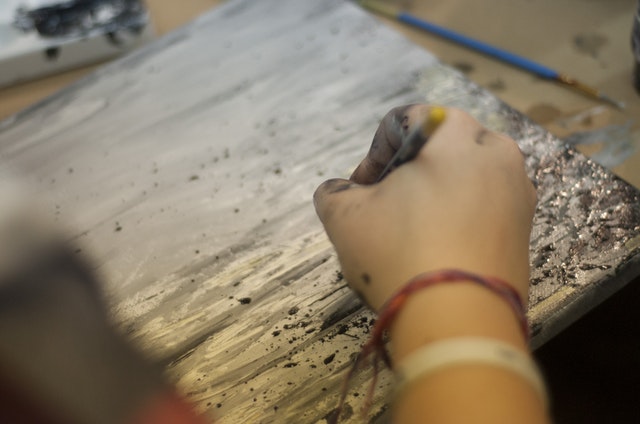 On Materiality and Meaning
Presented by Professor Ewa Lajer-Burcharth (Harvard University)
Date: 16 March, 2018
Time: 3pm-4pm
Location: Digital Learning Space (Room 224, Level 2), Joyce Ackroyd Building (#37) 

Abstract:
What can be gained from considering a painting not only as an image but also a material object? The seminar will consider the methodological promises and challenges of recent shift in art history towards materiality, focusing specifically on the question of meaning. Contemporary paramedial practice of painting as well as eighteenth-century experiments with the medium will be discussed.
Recommended Reading, Ewa Lajer-Burcharth, "The Inner Life of Painting," (on Amy Sillman), in Amy Sillman: One Lump or Two, Helen Molesworth, ed. (Boston: ICA & Prestel, 2014): 83-118; and Ewa Lajer-Burcharth "Chardin's Craft," The Painter's Touch, chap. 2.
Presenter:
Ewa Lajer-Burcharth is the William Dorr Boardman Professor of Fine Arts in the Department of History of Art and Architecture at Harvard University. She is the author of Necklines: The Art of Jacques-Louis David after the Terror (Yale University Press, 1999); Chardin Material (Sternberg Press, 2011); and The Painter's Touch: Boucher, Chardin, Fragonard, (Princeton University Press, 2017). She has also coedited and contributed to Interiors and Interiority (with Beate Söntgen; De Gruyter, 2015; Painting Beyond Itself: the Medium in the Post-medium Condition (with Isabelle Graw; Sternberg Press, 2016); and Drawing: The Invention of A Modern Medium (with Elizabeth M. Rudy; Harvard Art Museums, 2017). Recipient of the Getty Postdoctoral Fellowship and the Guggenheim Fellowship, among others, she was also a fellow at of the Institute for Advanced Study at Princeton, the Wissenshaftskolleg zu Berlin, the Radcliffe Institute of Advanced Study, and the Institut National d'Histoire de l'Art in Paris. Her current research interests include historical conceptualization of drawing as a practice, a medium and a discourse; the issue of artistic individuality in its different historical formulations; the relation between space and subjectivity; the question of interiority; the dialectic of privacy and publicness; the historical conceptions of painting as a practice, a discourse and an institution; art practice in a revolutionary situation, and art, architecture and technology in the Enlightenment.
This seminar is presented by the Power Institute with support from the Keir Foundation and the UQ Translational Research in Creative Practice research group.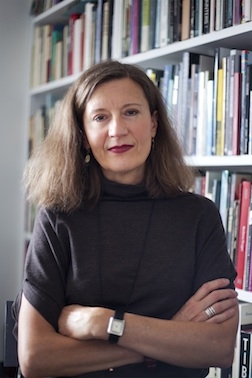 ---
About Research Seminar and Workshop Series
---
School of Communication and Arts Research Seminar Series
The research seminar and workshop series occur each semester, each with a different topic and guest speaker from UQ or otherwise.
Friday, 4 August
12-1pm

Hybrid: Online via Zoom and in person at the
SCA Writer's Studio
(Level 6, Michie)

After the Future: Heat, Collapse, and Exhausting the "Future of Work"

Dr Luke Munn

Friday, 25 August
12-1pm

Hybrid: Online via Zoom and in person at the
SCA Writer's Studio
(Level 6, Michie)

Promoting children's environmental responsibility in the EFL classroom
Dr Valentina Adami

Friday, 1 September
12-1pm

Hybrid: Online via Zoom and in person at the
SCA Writer's Studio
(Level 6, Michie)

Write FOR your reader vs. writing WITH your reader: human-centred design in professional communication

Portraying Asian-diasporic identity beyond the limits of the literary label Asian-Australian

Catriona Arthy

and

Olivia De Zilva

Friday, 8 September
12-1pm

Hybrid: Online via Zoom and in person at the
SCA Writer's Studio
(Level 6, Michie)

Exploring Digital Humanities through the Lens of Journalism: A Case Study of Reader Comment Analysis

Dr Lujain Shafeeq

Friday, 15 September
12-1pm

Hybrid: Online via Zoom and in person at the
SCA Writer's Studio
(Level 6, Michie)

The Medicalised Body - On Illness, Humour, and Sexuality

Talkin' about the thing that stops me writing about the thing I'm talkin' about: Hacking and Hofstadter on the looping effect of diagnostic labels and writing the strange double

Carly-Jay Metcalfe and Bianca Millroy

Friday, 22 September
12-1pm

Hybrid: Online via Zoom and in person at the
SCA Writer's Studio
(Level 6, Michie)

Coping with eco-anxiety: A guided journal trial

Dr Ans Vercammen and Dr Skye Doherty
Venue
Room:
Digital Learning Space, Joyce Ackroyd Building #37