Research Seminar - Transferring Below-the-line Skillsets Across Creative Industries in Early Television
24 May 2019

3:00pm

–

4:00pm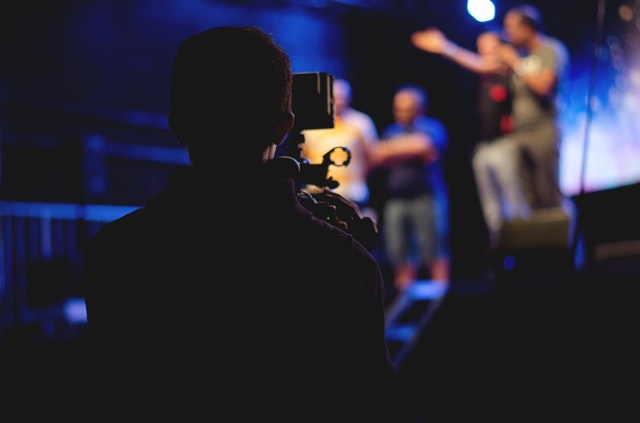 Transferring Below-the-line Skillsets Across Creative Industries in Early Television​
Presented by Dr Alex Bevan
Date: Friday 24 May, 2019
Time: 3:00pm-4:00pm
Location: Digital Learning Space (Room 224, Level 2), Joyce Ackroyd Building (#37) 
Abstract:
The article makes use of an, as yet, unpublished archive that documents the process of unionisation between the early television industry in the mid-1950s and the primary entertainment union at the time, the Australian Theatrical and Amusement Employees' Association. The article uses this archive to explore intersections among the creative production industries of radio, film, and theatre, and how this network responded to the entrance of Australian television. Lastly, it uses these findings to argue for more pervasive historical patterns that involve the entrance of disruptive media technologies, industry standardisation and professionalisation, immigration, cultures of creative labour, and trade unions. These findings present a fruitful understanding of how new technology affects the nature of creative work and its organisation.
Presenter:
Alex Bevan is a Lecturer in Digital Media at the School of Communication and Arts at the University of Queensland. Her book, The Aesthetics of Nostalgic TV (Bloomsbury 2019) studies the aesthetic politics and creative process behind the television production design and art direction of shows that reference the American baby boomer period. Her areas of expertise are industry studies, design history, gender, ethnography, labour, and television history. She has published in Convergence, Cinema Journal, Television and New Media, Adaptation and Feminist Media Studies, among others.
---
About Research Seminar and Workshop Series
---
School of Communication and Arts Research Seminar Series
The research seminar and workshop series occur each semester, each with a different topic and guest speaker from UQ or otherwise.
Friday, 4 August
12-1pm

Hybrid: Online via Zoom and in person at the
SCA Writer's Studio
(Level 6, Michie)

After the Future: Heat, Collapse, and Exhausting the "Future of Work"

Dr Luke Munn

Friday, 25 August
12-1pm

Hybrid: Online via Zoom and in person at the
SCA Writer's Studio
(Level 6, Michie)

Promoting children's environmental responsibility in the EFL classroom
Dr Valentina Adami

Friday, 1 September
12-1pm

Hybrid: Online via Zoom and in person at the
SCA Writer's Studio
(Level 6, Michie)

Write FOR your reader vs. writing WITH your reader: human-centred design in professional communication

Portraying Asian-diasporic identity beyond the limits of the literary label Asian-Australian

Catriona Arthy

and

Olivia De Zilva

Friday, 8 September
12-1pm

Hybrid: Online via Zoom and in person at the
SCA Writer's Studio
(Level 6, Michie)

Exploring Digital Humanities through the Lens of Journalism: A Case Study of Reader Comment Analysis

Dr Lujain Shafeeq

Friday, 15 September
12-1pm

Hybrid: Online via Zoom and in person at the
SCA Writer's Studio
(Level 6, Michie)

The Medicalised Body - On Illness, Humour, and Sexuality

Talkin' about the thing that stops me writing about the thing I'm talkin' about: Hacking and Hofstadter on the looping effect of diagnostic labels and writing the strange double

Carly-Jay Metcalfe and Bianca Millroy

Friday, 22 September
12-1pm

Hybrid: Online via Zoom and in person at the
SCA Writer's Studio
(Level 6, Michie)

Coping with eco-anxiety: A guided journal trial

Dr Ans Vercammen and Dr Skye Doherty
Venue
Digital Learning Space (Room 224, Level 2), Joyce Ackroyd Building (#37)