Research Seminar - All in One Quire: Emotional Communities in John Donne's Easter Sermons
23 August 2019

3:00pm

–

4:00pm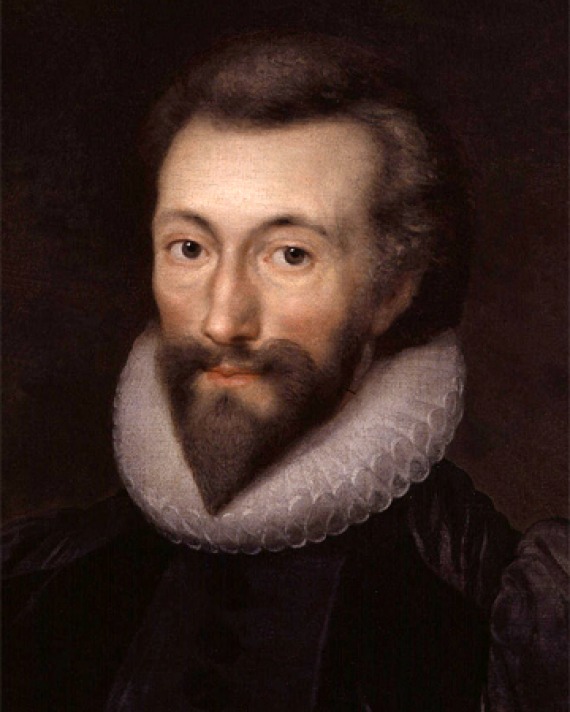 All in One Quire: Emotional Communities in John Donne's Easter Sermons
Presented by Dr Jennifer Clement
Date: Friday 23 August, 2019
Time: 3:00pm-4:00pm
Location: Digital Learning Space (Room 224, Level 2), Joyce Ackroyd Building (#37) 
Abstract:
Most of John Donne's Easter sermons, unsurprisingly, focus on Christ's resurrection and the resurrection of the elect to come. They are therefore future-directed, even as they work to develop a stronger sense of Christian community by reminding Donne's congregations that to be a Christian is, by definition, to belong now to a community of the living and the dead alike. In this paper, I draw on Barbara Rosenwein's concept of emotional communities to argue that Donne's Easter sermons define Christian identity as fundamentally intersubjective and communal, united in the exercise of charity in the now, and the feeling of hope for the future. In the process, I will show how Donne's Easter sermons push against individualistic conceptions of the self and instead create a rhetorical space within which emotion ties together the living and the dead, but only at the price of excluding religious others.
Presenter:
Jennifer Clement is a Senior Lecturer in English Literature at UQ, and this paper stems from her current book project on sermons and emotions. She has published widely on literature and religion, the history of emotions, early modern women's writing, and Shakespeare and film adaptation.
---
About Research Seminar and Workshop Series
---
School of Communication and Arts Research Seminar Series
The research seminar and workshop series occur each semester, each with a different topic and guest speaker from UQ or otherwise.
Friday, 4 August
12-1pm

Hybrid: Online via Zoom and in person at the
SCA Writer's Studio
(Level 6, Michie)

After the Future: Heat, Collapse, and Exhausting the "Future of Work"

Dr Luke Munn

Friday, 25 August
12-1pm

Hybrid: Online via Zoom and in person at the
SCA Writer's Studio
(Level 6, Michie)

Promoting children's environmental responsibility in the EFL classroom
Dr Valentina Adami

Friday, 1 September
12-1pm

Hybrid: Online via Zoom and in person at the
SCA Writer's Studio
(Level 6, Michie)

Write FOR your reader vs. writing WITH your reader: human-centred design in professional communication

Portraying Asian-diasporic identity beyond the limits of the literary label Asian-Australian

Catriona Arthy

and

Olivia De Zilva

Friday, 8 September
12-1pm

Hybrid: Online via Zoom and in person at the
SCA Writer's Studio
(Level 6, Michie)

Exploring Digital Humanities through the Lens of Journalism: A Case Study of Reader Comment Analysis

Dr Lujain Shafeeq

Friday, 15 September
12-1pm

Hybrid: Online via Zoom and in person at the
SCA Writer's Studio
(Level 6, Michie)

The Medicalised Body - On Illness, Humour, and Sexuality

Talkin' about the thing that stops me writing about the thing I'm talkin' about: Hacking and Hofstadter on the looping effect of diagnostic labels and writing the strange double

Carly-Jay Metcalfe and Bianca Millroy

Friday, 22 September
12-1pm

Hybrid: Online via Zoom and in person at the
SCA Writer's Studio
(Level 6, Michie)

Coping with eco-anxiety: A guided journal trial

Dr Ans Vercammen and Dr Skye Doherty
Venue
Digital Learning Space (Room 224, Level 2), Joyce Ackroyd Building (#37)