Research Seminar - Paul Lazarsfeld and Facebook: Re-Reading Personal Influence in an Age of Social Media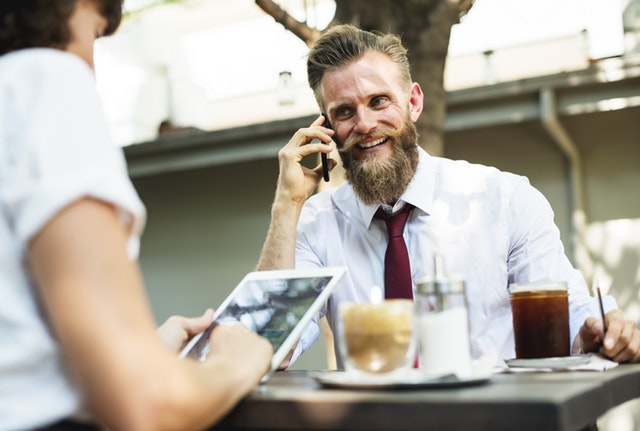 Paul Lazarsfeld and Facebook: Re-Reading Personal Influence in an Age of Social Media​
Presented by Prof Tom O'Regan 
Date: 4 May, 2018
Time: 3pm-4pm
Location: Digital Learning Space (Room 224, Level 2), Joyce Ackroyd Building (#37) 
Abstract:
When I put into the UQ library "Paul Lazarsfeld and Facebook" I got back 204 results. One was from The Economist in 2007 noting that Mark Zuckerberg's discussion of  social media was 'strikingly similar 'to that of Lazarsfeld and Katz 'in Personal Influence' making it simultaneously  something 'radically new' or 'reassuringly old'.  Lazarsfeld and Elihu Katz published Personal Influence in 1955. It was presented as a study of the 'role of people' which treated interpersonal communication as if it were another medium. As they wrote:
Behind the design of this study was the idea that persons, and especially opinion leaders, could be looked upon as another medium of mass communication, similar to magazines, newspapers and radio. We could study their "coverage", their effect, and, in a way, their content. (12) …. The individual person, must be studied in the setting of the primary group within which he lives.  (11-12)
If Lazarsfeld and Katz were approaching interpersonal communication and personal networks as if they amounted to medium in their own right; then Facebook and other social media were building a medium out of what was previously evanescent interpersonal networks. For Lazarsfeld and Katz personal influence was so central to the uptake of media, advertising, public opinion that if it a medium it would be the most powerful of all media.   By contrast Zuckerburg was interested in creating a medium of these evanescent networks. Facebook as a medium is built around the organizing, calibrating and recalibrating of personal networks. It pays for itself by monetising these users' attention. Like commercial television its primary product is its audience commodity.  Personal influence had become a mediatized. The interpersonal network had become enabled, shaped and extended as an advertiser supported social media network. Interpersonal network effects were now a thing in themselves and in their own right. In this paper I want to ponder on the remarkable continuity of thinking connecting Lazarsfeld and Zuckerberg and to think about how each was centrally concerned not with the media providers nor indeed with media users but with establishing "audience measurement" and "metrics"—the pivotal middle bit between media providers and their audiences. 
Presenter:
---
About Research Seminar and Workshop Series
---
School of Communication and Arts Research Seminar Series
The research seminar and workshop series occur each semester, each with a different topic and guest speaker from UQ or otherwise.
Friday, 4 August
12-1pm

Hybrid: Online via Zoom and in person at the
SCA Writer's Studio
(Level 6, Michie)

After the Future: Heat, Collapse, and Exhausting the "Future of Work"

Dr Luke Munn

Friday, 25 August
12-1pm

Hybrid: Online via Zoom and in person at the
SCA Writer's Studio
(Level 6, Michie)

Promoting children's environmental responsibility in the EFL classroom
Dr Valentina Adami

Friday, 1 September
12-1pm

Hybrid: Online via Zoom and in person at the
SCA Writer's Studio
(Level 6, Michie)

Write FOR your reader vs. writing WITH your reader: human-centred design in professional communication

Portraying Asian-diasporic identity beyond the limits of the literary label Asian-Australian

Catriona Arthy

and

Olivia De Zilva

Friday, 8 September
12-1pm

Hybrid: Online via Zoom and in person at the
SCA Writer's Studio
(Level 6, Michie)

Exploring Digital Humanities through the Lens of Journalism: A Case Study of Reader Comment Analysis

Dr Lujain Shafeeq

Friday, 15 September
12-1pm

Hybrid: Online via Zoom and in person at the
SCA Writer's Studio
(Level 6, Michie)

The Medicalised Body - On Illness, Humour, and Sexuality

Talkin' about the thing that stops me writing about the thing I'm talkin' about: Hacking and Hofstadter on the looping effect of diagnostic labels and writing the strange double

Carly-Jay Metcalfe and Bianca Millroy

Friday, 22 September
12-1pm

Hybrid: Online via Zoom and in person at the
SCA Writer's Studio
(Level 6, Michie)

Coping with eco-anxiety: A guided journal trial

Dr Ans Vercammen and Dr Skye Doherty
Venue
Room:
Digital Learning Space, Joyce Ackroyd Building (#37)