CSC Exchange - Participatory methods to understand decision-making processes of Filipino rice farmers in the face of climate change
12 April 2019

12:00pm

–

1:00pm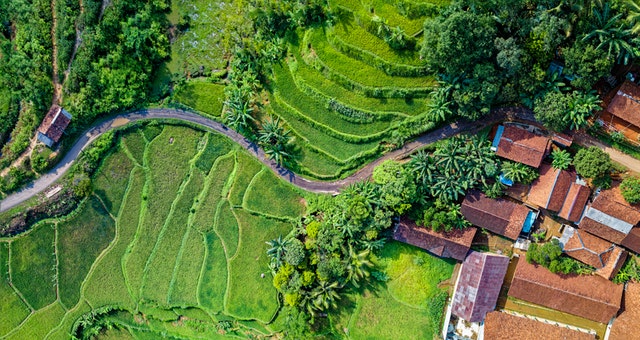 Participatory methods to understand decision-making processes of Filipino rice farmers in the face of climate change​
Presented by Jaime A. Manalo IV
Hosted by the Centre for Communication and Social Change
Date: Friday 12 April, 2019
Time: 12:00noon-1:00pm
Location: Room 208, Joyce Ackroyd Building (#37) 
Abstract:
Globally, millions of rice farmers rely heavily on rice farming for their livelihood, and rice serves as the staple food of more than half of the world's population.  With the rice sector being amongst the most vulnerable sectors to the impacts of climate change, understanding how decisions relating to adaptation to climate change-related drought are made by rice farmers is crucial.  This presentation focuses on fieldwork conducted in two drought-prone rice-producing municipalities in the Philippines from July 2018 to February 2019.  It will focus on methods employed during data collection and in particular the ways in which Systemic Thinking was used as a dominant approach.  During the field work a range of methods were used including in-depth interviews, 'windshield' survey, and focus group discussion (FGD) which included participatory research techniques including multi-causal mapping, resource mapping, rich pictures, and historical timeline.  The presentation will include information on how these methods were used as well as several reflections in collecting data with and from rice farmers.
Presenter:
Jaime Albarillo Manalo IV is a PhD candidate with the Centre for Communication and Social Change.  He is affiliated with the Philippine Rice Research Institute (PhilRice), the Philippines' lead agency for rice research and development, as a Senior Science Research Specialist. In 2014-2015, he served as Head of the Development Communication Division of PhilRice, which is tasked to communicate various rice farming technologies to farmers. He has more than a decade of experience in working with Filipino rice farmers. He has done various communication for development studies in rice such as on information and communications technology for development, youth and agriculture, and climate change adaptation.
.
---
About Research Seminar and Workshop Series
---
School of Communication and Arts Research Seminar Series
The research seminar and workshop series occur each semester, each with a different topic and guest speaker from UQ or otherwise.
Friday, 4 August
12-1pm

Hybrid: Online via Zoom and in person at the
SCA Writer's Studio
(Level 6, Michie)

After the Future: Heat, Collapse, and Exhausting the "Future of Work"

Dr Luke Munn

Friday, 25 August
12-1pm

Hybrid: Online via Zoom and in person at the
SCA Writer's Studio
(Level 6, Michie)

Promoting children's environmental responsibility in the EFL classroom
Dr Valentina Adami

Friday, 1 September
12-1pm

Hybrid: Online via Zoom and in person at the
SCA Writer's Studio
(Level 6, Michie)

Write FOR your reader vs. writing WITH your reader: human-centred design in professional communication

Portraying Asian-diasporic identity beyond the limits of the literary label Asian-Australian

Catriona Arthy

and

Olivia De Zilva

Friday, 8 September
12-1pm

Hybrid: Online via Zoom and in person at the
SCA Writer's Studio
(Level 6, Michie)

Exploring Digital Humanities through the Lens of Journalism: A Case Study of Reader Comment Analysis

Dr Lujain Shafeeq

Friday, 15 September
12-1pm

Hybrid: Online via Zoom and in person at the
SCA Writer's Studio
(Level 6, Michie)

The Medicalised Body - On Illness, Humour, and Sexuality

Talkin' about the thing that stops me writing about the thing I'm talkin' about: Hacking and Hofstadter on the looping effect of diagnostic labels and writing the strange double

Carly-Jay Metcalfe and Bianca Millroy

Friday, 22 September
12-1pm

Hybrid: Online via Zoom and in person at the
SCA Writer's Studio
(Level 6, Michie)

Coping with eco-anxiety: A guided journal trial

Dr Ans Vercammen and Dr Skye Doherty
Venue
Room:
Room 208, Joyce Ackroyd Building (#37)