Research Seminar/CSC Exchange - The Pedagogy of Listening/ Listening to people in the age of investment thinking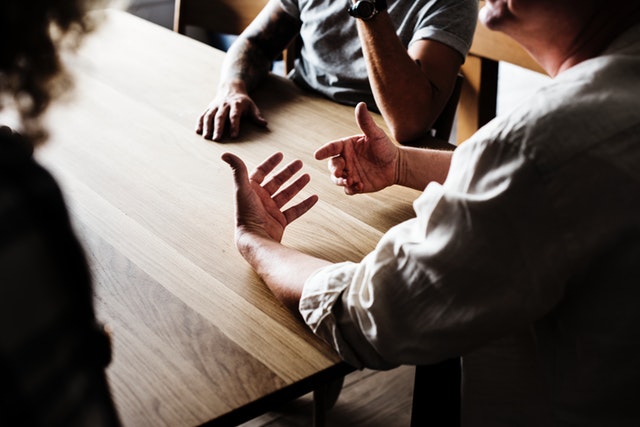 The Pedagogy of Listening/ Listening to people in the age of investment thinking
Presented by Dr Linje Manyozo, RMIT
Hosted in collaboration of UQ's the School of Communication and Arts and the Centre of Communication for Social Change.
Date: Friday 3 May, 2019
Time: 3:00pm-4:00pm
Location: Digital Learning Space (Room 224, Level 2), Joyce Ackroyd Building (#37) 
Abstract:
The seminar will explore the concept of listening in relation to the Marxist notion of 'doing history from below'. The discussion will draw on Dr Manyozo's latest book, Communicating Development with Communities (Routledge, 2017), which explores the implication of power in the communicative act of listening. Listening is being conceived as a political, moral and historical process of recognizing, validating and celebrating other people's perspectives and experiences. Whilst participatory development scholarship emphasizes the citizen-led production of citizen's voices and their incorporation into orthodox policy formulation and implementation, there is still widespread footnoting of listening as a communicative act in its own right. The deliberation will build on notions of listening propounded by the historical praxis of Thompson (1963) and Freire (1996), in which listening is touted as a historical experiment of tolerance.
Presenter:
Dr Linje Manyozo is a Senior Lecturer in the School of Media and Communication at RMIT.  Prior to joining RMIT he was Lecturer and Director of the MSc Program in Media, Communication and Development at the London School of Economics and Political Science (2008-2012). With over 15 years of experience in teaching, researching, and practicing Communication for Development (C4D), Linje's research is guided by one fundamental question: How do we ensure the integration of subaltern voices in policy formulation and implementation?  The author of three books (Communicating Development With Communities (Routledge, 2017); Media, Communication and Development (Sage, 2013) and People's Radio (Southbound, 2012)), Linje has also published extensively with his work appearing in scholarly journals and edited works.
---
About Research Seminar and Workshop Series
---
School of Communication and Arts Research Seminar Series
The research seminar and workshop series occur each semester, each with a different topic and guest speaker from UQ or otherwise.
Friday, 4 August
12-1pm

Hybrid: Online via Zoom and in person at the
SCA Writer's Studio
(Level 6, Michie)

After the Future: Heat, Collapse, and Exhausting the "Future of Work"

Dr Luke Munn

Friday, 25 August
12-1pm

Hybrid: Online via Zoom and in person at the
SCA Writer's Studio
(Level 6, Michie)

Promoting children's environmental responsibility in the EFL classroom
Dr Valentina Adami

Friday, 1 September
12-1pm

Hybrid: Online via Zoom and in person at the
SCA Writer's Studio
(Level 6, Michie)

Write FOR your reader vs. writing WITH your reader: human-centred design in professional communication

Portraying Asian-diasporic identity beyond the limits of the literary label Asian-Australian

Catriona Arthy

and

Olivia De Zilva

Friday, 8 September
12-1pm

Hybrid: Online via Zoom and in person at the
SCA Writer's Studio
(Level 6, Michie)

Exploring Digital Humanities through the Lens of Journalism: A Case Study of Reader Comment Analysis

Dr Lujain Shafeeq

Friday, 15 September
12-1pm

Hybrid: Online via Zoom and in person at the
SCA Writer's Studio
(Level 6, Michie)

The Medicalised Body - On Illness, Humour, and Sexuality

Talkin' about the thing that stops me writing about the thing I'm talkin' about: Hacking and Hofstadter on the looping effect of diagnostic labels and writing the strange double

Carly-Jay Metcalfe and Bianca Millroy

Friday, 22 September
12-1pm

Hybrid: Online via Zoom and in person at the
SCA Writer's Studio
(Level 6, Michie)

Coping with eco-anxiety: A guided journal trial

Dr Ans Vercammen and Dr Skye Doherty
Venue
Room:
Digital Learning Space (Room 224, Level 2), Joyce Ackroyd Building (#37)