Research Seminar - Transmedia Australian Literature
13 November 2020

12:00pm

–

1:00pm
Transmedia Australian Literature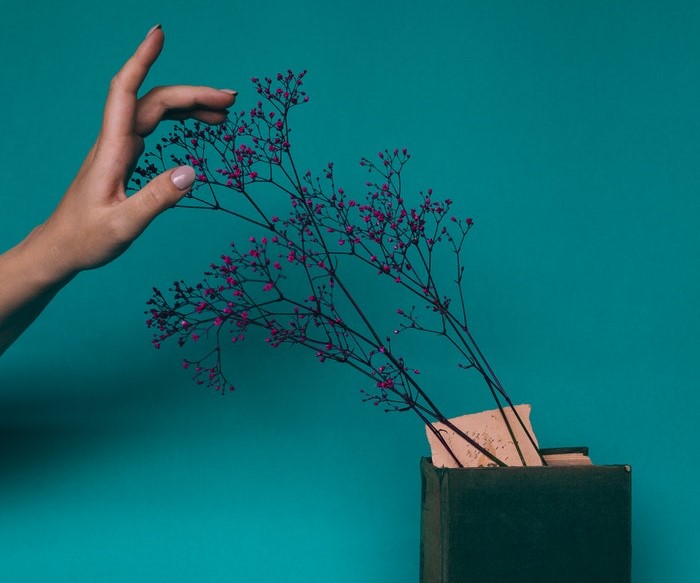 Presented by: A/Prof Kim Wilkins
Date: Friday 13 November 2020
Time: 12–1pm
Location: Online via Zoom
---
Abstract
An increasing convergence across media forms is one of the characteristics of twenty-first century publishing and, as with other publishing industry transformations, genre fiction is at the forefront of this shift, both driving change and being shaped by change. Evaluating Australian genre fiction's role in the new transmedia context allows us to see and understand the dynamic relationship between content of books (the textual) and the way they are made public (the industrial). The traditional view of literary adaptation, which might imagine a printed text written by a single author on one side and a visual medium with dispersed authorship on the other, is giving way to a new expectation that adaptation takes place across multiple media, shapes authorship, and is highly responsive to audience engagement. Australian books in the most popular genres in the market (e.g. romance, crime, and fantasy) may be "born convergent," positioned to take advantage of successful marketing channels established by other book-led franchises, and to leverage increasingly participatory audiences across platforms. This paper focusses on The Force Unleashed, an adaptation in the Star Wars universe by Sean Williams, and the Miss Fisher Mysteries, adapted from the crime novels of Kerry Greenwood..  
---
Presenter
A/Prof Kim Wilkins is a recognised expert on creative practice, popular literature, and the publishing industry. She is the author of more than 30 full-length works of fiction, and her work is translated into more than 20 languages globally. Her scholarly research centres on creative communities, such as writing groups and fan cultures. She led the ARC-funded project "Genre Worlds: Popular Fiction in the 21st Century" from 2016-2019, and is most recently the author of a monograph on young adult fantasy and its communities and publishing contexts (Cambridge University Press, 2019). Kim is the co-editor with Beth Driscoll (Univ. of Melbourne) of the Bestsellers collection of monographs for Cambridge University Press's Elements imprint.
About Research Seminar and Workshop Series
---
School of Communication and Arts Research Seminar Series
The research seminar and workshop series occur each semester, each with a different topic and guest speaker from UQ or otherwise.
Friday, 4 August
12-1pm

Hybrid: Online via Zoom and in person at the
SCA Writer's Studio
(Level 6, Michie)

After the Future: Heat, Collapse, and Exhausting the "Future of Work"

Dr Luke Munn

Friday, 25 August
12-1pm

Hybrid: Online via Zoom and in person at the
SCA Writer's Studio
(Level 6, Michie)

Promoting children's environmental responsibility in the EFL classroom
Dr Valentina Adami

Friday, 1 September
12-1pm

Hybrid: Online via Zoom and in person at the
SCA Writer's Studio
(Level 6, Michie)

Write FOR your reader vs. writing WITH your reader: human-centred design in professional communication

Portraying Asian-diasporic identity beyond the limits of the literary label Asian-Australian

Catriona Arthy

and

Olivia De Zilva

Friday, 8 September
12-1pm

Hybrid: Online via Zoom and in person at the
SCA Writer's Studio
(Level 6, Michie)

Exploring Digital Humanities through the Lens of Journalism: A Case Study of Reader Comment Analysis

Dr Lujain Shafeeq

Friday, 15 September
12-1pm

Hybrid: Online via Zoom and in person at the
SCA Writer's Studio
(Level 6, Michie)

The Medicalised Body - On Illness, Humour, and Sexuality

Talkin' about the thing that stops me writing about the thing I'm talkin' about: Hacking and Hofstadter on the looping effect of diagnostic labels and writing the strange double

Carly-Jay Metcalfe and Bianca Millroy

Friday, 22 September
12-1pm

Hybrid: Online via Zoom and in person at the
SCA Writer's Studio
(Level 6, Michie)

Coping with eco-anxiety: A guided journal trial

Dr Ans Vercammen and Dr Skye Doherty